Real Life Super Hero Project
Heroes Among Us: Real Life Super Hero Project
I'm betting that every kid — boy or girl — wanted to be a superhero at some point in their childhood. Me? I wanted to be just like She-Ra, Princess of Power (and even dressed like her one year for Halloween!). Of course, most recently, the movie Kick-Ass proved just how far people will go to be a hero, but taking things a step farther is the Real Life Super Hero Project — a collection of normal, everyday people who take on an alternate superhero persona in hopes of inspiring others.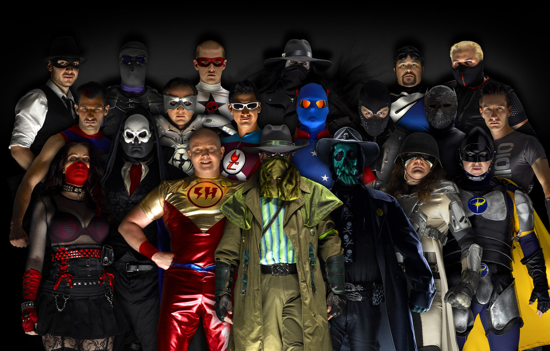 None of these superheroes have actual superpowers, but they all do amazing things — like volunteer their time to talk to children about the importance of hope, tolerance, and civility, help the homeless, create neighborhood patrols to keep crime at bay, and form community outreach programs for those in need. You don't need the power of flight or X-ray vision to change the world, and these heroes are proving it. Find out why these heroes exist (in their own words) in the video after the jump.
Check out the Real Life Super Hero Project website for more information and to see each hero's comic book-inspired portraits!


I'm betting that it won't be long before the Real Life Super Hero Project gets its own reality show — would you watch?