Reasons to Buy a $60 Borders Kobo Ereader
3 Reasons Why You Should Take a Second Look at the Kobo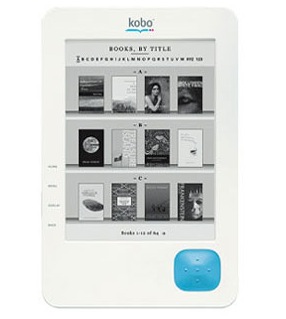 Remember the Kobo? The Borders-backed ereader never reached the popularity heights of the Kindle or the Nook, but it's always been a reasonable (and cheaper) option for the eink screen lover. And now it's getting even cheaper — with 200 Borders stores closing because of the company's bankruptcy, many have spotted the ereader offered at a price of $60, half off the $120 tag advertised on its website.
While the low price is only available in some stores that are well on their way out, even the regularly priced units can be found for around $100. And although the Kobo lacks some features that its competitors have, if you're in the market for an ereader and haven't decided which one to get, now's the time to check out the Kobo's features. Thinking about getting a Nook or a Kindle? Check out three great reasons to give a fabulously priced Kobo a second look after the break.
You can borrow library books. While this feature is supported on the Nook as well (though not the Kindle), if you're an avid library book reader, this is the perfect time to invest a few dollars into an ereader.
It comes with 100 free ebooks. Even though you can easily find free ebooks yourself, having them preloaded is a nice convenience, and scoring a Kobo at a significant savings means you can catch up on your classics and still feel like you're getting value from your investment.
You'll still be able to buy books at borders.com. The bookstore may be going out of business, but it'll still operate the website for you to pick ebooks up. And don't worry about any warranties or your safety of your ebook library: Kobo is actually its own company, so the Borders bankruptcy doesn't affect its operations.
If you found a Kobo at a great deal, would you pick one up?