Super Mario fans, get excited! Nintendo has announced that, similar to Europe and Japan, gamers in the US will be getting the red Mario-themed Wii and DS early next month.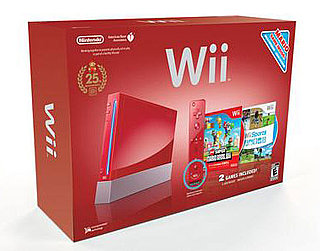 The red Wii and red DSi XL, released to commemorate the 25th anniversary of the original NES console, will hit stores on Nov. 7.
The $199 Wii bundle includes a red console and new Wii Remote Plus controller with Motion Plus add-on, plus Wii Sports, New Super Mario Bros. Wii, and a red nunchuck controller. The new, red DSi XL will include Mario Kart DS and sell for $180.