RedLaser Shopping Apps
Download of the Day: RedLaser For iPhone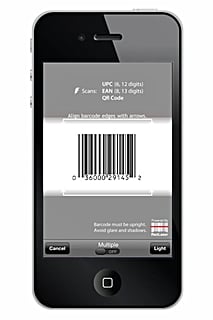 With all of the extolling I've done for Google Goggles, it's surprising that I've waited so long to laud the capabilities of this app. But eBay's RedLaser is the perfect shopping companion for finding the best deal no matter where you are. Initially launched for last year's holiday season, the updated app is packed with new features and costs less than its previous $2 price tag.
To use the app, launch it and quickly scan an item's bar code. (If you were addicted to self-scanning everything in sight with an in-store price checker as a kid or in love with the self-checkout at the grocery store, this app is for you.) A list of stores that carry the product (both physical stores nearby and online retail outlets, even eBay results!) is displayed, along with quick price comparisons to help you find the best deal. Find out how else you can use RedLaser (spoiler: it has nothing to do with shopping), and how much it's gonna cost you, when you read more.
If you're not into shopping, you can also use RedLaser to find nearby available library books, or even check a packaged food for allergy and ingredient information. The app is incredibly fast (especially if you're using a WiFi network), and the scanner is easy to manage, detecting an object's barcode using your iPhone's camera almost immediately. The app is available for free from the iTunes store.