The movie rental company Redbox teamed up with Verizon last year to launch the invite-only beta of Redbox Instant, which is now opening its virtual scarlet-hued doors to all US subscribers. Redbox may be in for a tough fight against the likes of Amazon Instant Video, Netflix, and Hulu Plus, but the movie streaming service has a little somethin' that gives it a small edge over its competitors.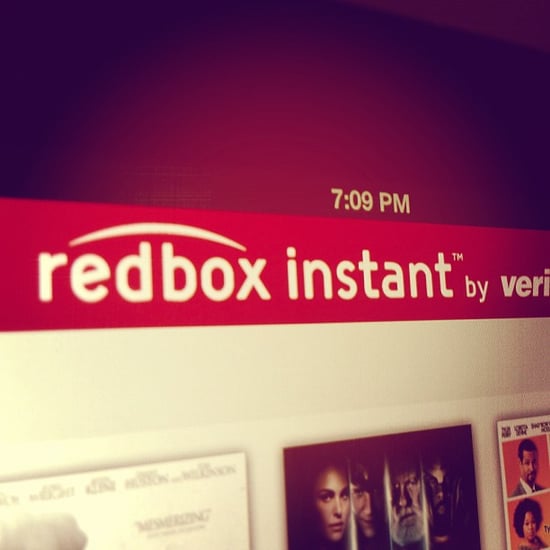 After a free one-month trial period, Redbox Instant costs $8 a month, which is the same subscription price as Netflix and Hulu Plus (Amazon's $79 per year fee is slightly cheaper). In addition to instant unlimited access to streaming movies, Redbox is offering four DVD credits at its kiosks, found at grocery stores and big box retailers nationwide. But it's important to remember that Redbox is missing a major component: TV shows.
The credits for physical DVDs are most likely offered to compensate for Redbox Instant's small library of movies online. Yet, despite the lack of older films, Redbox Instant has an impressive amount of some of the year's most popular blockbusters, like Argo, The Hunger Games, Brave, and The Dark Knight Rises.
In terms of how you can stream, Redbox offers an app for iOS and Android, plus Mac, PC, or Xbox 360.
We have more choices than ever when it comes to streaming movies online — will you choose Redbox Instant now that it's open for business?