Redbox to Stream Movies Online
Redbox May Challenge Netflix by Streaming Movies Online
You already love Redbox, and now the movie dispensing units may challenge another red-hued company, Netflix, by getting into the streaming video market.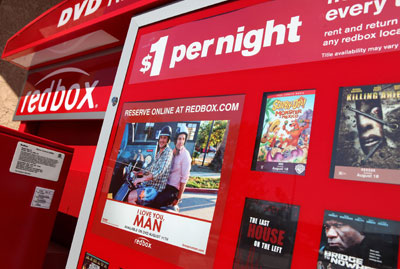 In a recent interview with Bloomberg, president Mitch Lowe outlines a plan to expand the reach of the movie-in-a-box units by offering online streaming options. Given the fact that so many of you already use Redbox as a source of entertainment, it wouldn't be too far fetched that you'd also hop online to stream a movie or two, which could cut into Netflix's market. Find out what I think, and learn about the kind of model I'd like to see coming from Redbox after the break.
As we saw in the recent ereader price war, more competition is definitely better for consumers. And since Redbox has a history of undercutting the competition (you can rent vids for just $1 a day), if it really wants to make a statement in the market, Redbox should consider an "all you can eat" plan similar to Netflix — not only would you be able to stream unlimited videos online, but also rent a certain amount of movies from the kiosks per month for a single subscription. This would definitely turn "sometimes" customers into "all the time" customers, and would keep folks out of the video stores, which charge upwards of $3 per movie per day.
What do you think — how should Redbox compete with Netflix and other big box video stores? What kind of subscription model would you like to see, and how much would you be willing to pay?