Relationship Issues on Facebook
Tech Dating 101: He Posted Photos of Our Second Date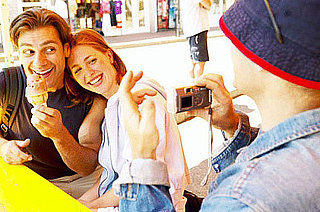 It's a sweet sign when your guy proudly posts photos of you on his Facebook. But I would also add that timing is an important factor. For instance, a friend of mine who had just starting seeing a guy got a little surprise when the boy posted photos of the two of them from their second date, complete with tags so all their friends could see.
Hear her story after the break.
When my friend saw the pics of just the two of them, she freaked a little. No, the guy didn't update his relationship status, but by the time my friend's friends got wind of the new pics, he might as well have. The coupled-up pictures fueled some serious questions about her relationship status and whether she and this new guy were actually an item. Unfortunately for the guy, his tagging totally backfired and my friend pulled back. I think she saw the guy once more before she called it off officially — and detagged any evidence of their courtship.
Sure it might be an overreaction. After all, a little friendly tagging seems harmless enough. But if a guy's tagging photos of the two of you as a couple after only date number two, you have to wonder how quickly he might become clingy and what other digital stunts he has up his sleeve. A guy who's comfortable with couple-tagging at this point might be into other forms of digital PDA — the excessive wall posts, the couples' profile pic, or worse — and if you're not, like my friend, this could be good time to break it off before things get really complicated.