Remote Control Apps
12 Days of Geek Tips: Keep the Party Going With Remote Control Apps
In between all the mingling and prep, superheroine hostesses don't have time to tend to party tunes while the actual festivities are going on. So commandeer the entertainment from wherever you are in your home with mobile apps that turn iPhones, iPads, and Android devices into interactive, multitasking remote controls.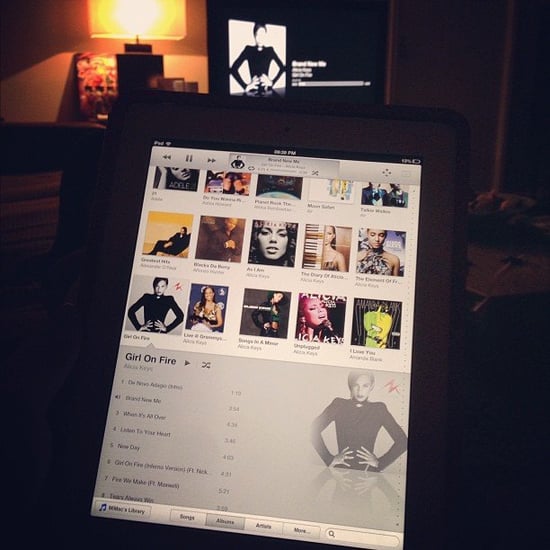 Remote by Apple (free) — Version 3.0 was just released, and the app for iPhone, iPod, and iPad is now optimized to work in sync with iTunes 11. Add new songs to the queue on your Mac, PC, or Apple TV. Change songs, choose playlists, or browse your entire library from anywhere in your home.
Xbox SmartGlass for iOS, Android, and Windows 8 (free) — The interactive companion app to Xbox helps turn the gaming console into a complete entertainment hub. Phones, tablets, and Windows 8 computers can control media on Xbox 360 by pausing/rewinding movies, surfing the web, or navigating Xbox Music.
Media Remote by Sony for iPhone and Android (free) — Blu-ray disc players and BRAVIA devices will work seamlessly with this app, which features a simple gesture-controlled remote, a full remote, a qwerty keyboard, and a "now playing" bar.
Logitech Harmony Link for iPad and Android (free) — Live TV content can be controlled from your tablet, with the same smart activity-based settings as the Harmony remote like "Watch a Movie" or "Listen to Music." It controls up to eight devices from thousands of brands and uses simple gestures for common commands.
Peel Smart Remote for Galaxy Tab (free) — The Galaxy Tab's infrared capability allows the device, with the Peel app installed, to manage any TV, cable/satellite box, DVD player, Blu-ray player, or AV audio system remotely.