Rent Vimeo Videos
Vimeo Debuts Pay-to-View Video Rental
Feast your eyes, Vimeo's awe-inspiring storytelling awaits — but you'll have to fork over a buck . . . or nine. Vimeo introduced its pay-to-view video rental service with six full-length independent films available for purchase today. Anyone with a Vimeo account can rent and view the movies on the device of their choice, be it mobile, desktop, Apple TV, Google TV, Boxee, or Roku. In early 2013, all Vimeo Pro members will be able to charge for access to their films, also.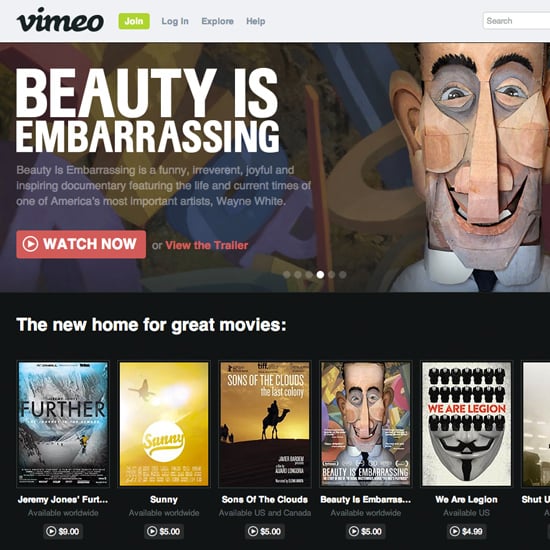 The new service is part of Vimeo's efforts to "support totally original video, and the people who create it." Artists, directors, and producers who opt for pay-to-view will be able to set their own prices without middlemen, gather analytics about who's watching their film, and set a limit on the amount of time a renter has to watch the movie.
Vimeo is putting more control into filmmakers' hands and offering yet another way to sustain their creative efforts. In September, the site launched the Vimeo Tip Jar, a button that allows users to voluntarily recognize films with a monetary donation. No word yet on how much of the films' pay-to-view revenue goes back to Vimeo or if the site will take any cut at all.
Will enabling a pay-to-view option help cultivate and grow Vimeo's creative filmmaking community? Or will it detract users from watching video on the site?
Watch a preview of the six indie films available for rent on Vimeo after the break.
Introducing Movies on Vimeo from Vimeo Staff on Vimeo.