Restaurants Using iPad Wine Lists or Menus
Would You Want Your Favorite Restaurant's Menu to Go iPad?
Gone are the days when a waiter passes you a thick wine list with varietals you've never even heard about or a paper menu with echoes of past diners splattered all over it. More and more, restaurants are using an army of iPads to communicate that info instead.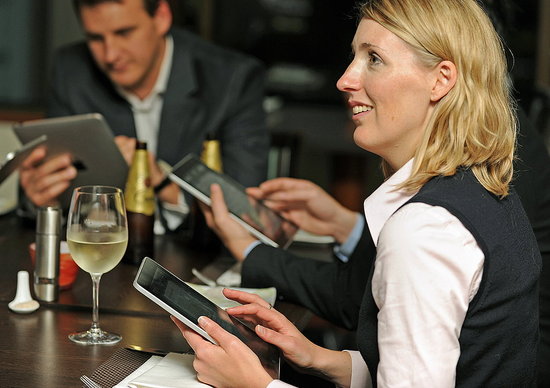 The advantages for patrons seem to be all there; flicking through an iPad app is far more informative than just going off of the menu — you can check out extra information, pictures, and descriptions, not to mention sort by, say, bottle price. And restaurants are fans too: one steakhouse in Chicago has reported a more than 20 percent increase in wine purchases per customer after they switched their wine lists to the tablets.
Some people though, may not want to dine in the depths of technology. What do you think: would you rather use an iPad menu or wine list at your favorite restaurant, or should they be kept away from the table?