Retro CRT TV: Love It or Leave It?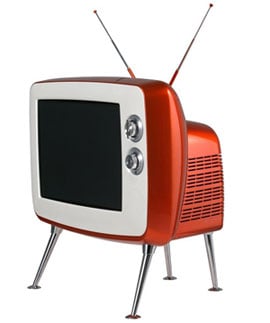 As televisions (and gadgets) get thinner and thinner, LG is bucking the trend and releasing a retro-style CTR television (that stands for cathode ray tube . . . you know, old school), complete with dials, rabbit ears, and a 14-inch screen. For now, they're only available in Korea and retail for about $216.
I like its retro feel, but think it's kind of funny that the same company who announced a super-thin digital TV at this year's CES would release a brand new, old-school TV. What do you think?