Trends in fashion always come back around, and with Nikon's just-unveiled Df DSLR camera, it would seem the tech world is little different. The Df is a digital camera that puts its salute to the 35mm cameras of the past front and center.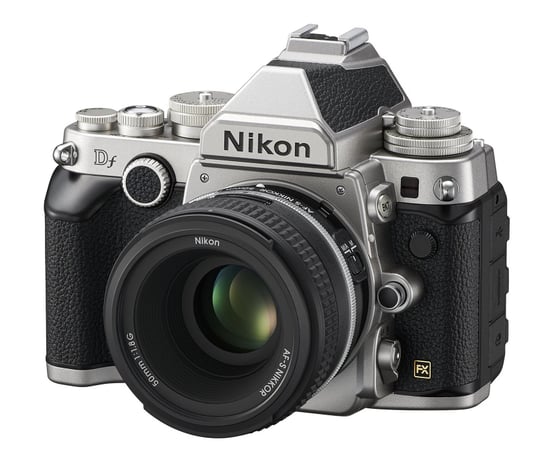 The 16.2 MP Df blends the art of digital photography with its analog origins in a mix of throwback and modern features. It has programmable dials to have favorite settings at the ready just like most DSLRs, but the exterior also has old-school locking dials for controlling aperture and shutter speed. The 3.2-inch LCD screen on the back of the camera functions as we're now used to as a live view of the subject, but content won't find its way onto YouTube, as the Df has no video mode.
Photographers who have made a hobby out of collecting old camera accessories can use those in tandem with the Df, as the body offers support to Nikon's pre-1970s line of Nikkor lenses. The camera certainly is equipped with enough retro charm, but for the casual photographer, the Df may be in the "if only" category on a holiday wish list thanks to its professional-level price tag of $2,750 for the body only and $3000 for the camera with special edition lens kit.