Review of History Pin Website
Website of the Day: History Pin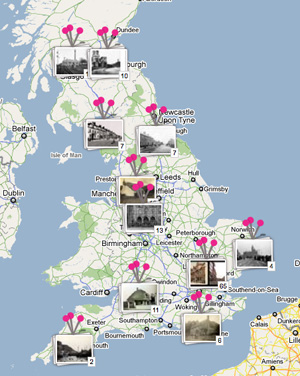 Ready to jump in a photo-driven time machine? Check out Historypin, a site that takes historical images users have uploaded and time tagged and pins them onto a map. It uses Google Maps and Street View technology to help create a user-generated archive of historical images and stories.
It was created by We Are What We Do in partnership with Google. The map is still relatively sparse, but a few areas and landmarks are on their way to being well-archived. Just another reason to scan grandma and grandpa's honeymoon pics in Paris or your posed picture at the Golden Gate Bridge.
For a short video that shows how the site works,
.
Do you have an interesting website you want to share? Join the Website of the Day group and blog it for a chance to be featured on GeekSugar.