Review and Pictures of the Peek Email-Only Device
Exclusive Look at Sleek Peek Email-Only Device Today I got my hot little hands on the spanking new email-only device, the Peek, and couldn't be more stoked. It immediately appealed to an unconventional, less-is-more side of me. The Peek does email, and only email — but it does it well.
Debuting in a few weeks at Target stores and GetPeek.com for $99, the device is directed at the person who doesn't want or need a smartphone — or the contracts that accompany them. In fact, there's no contract for the Peek because it will run on T-Mobile's network for a $20-per-month flat fee.
The Peek's creators make it clear that they didn't design the device for the hardcore techie, considering many of us have phones that already provide email access. They do aim to please consumers who have a basic phone that works just fine but want to stay connected to email. As they told me, it "doesn't complicate what you've already got." I need my iPhone apps and web browsing capabilities, but I empathize with the goal.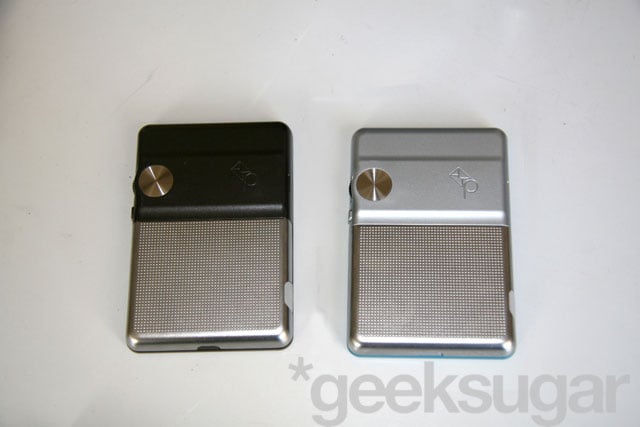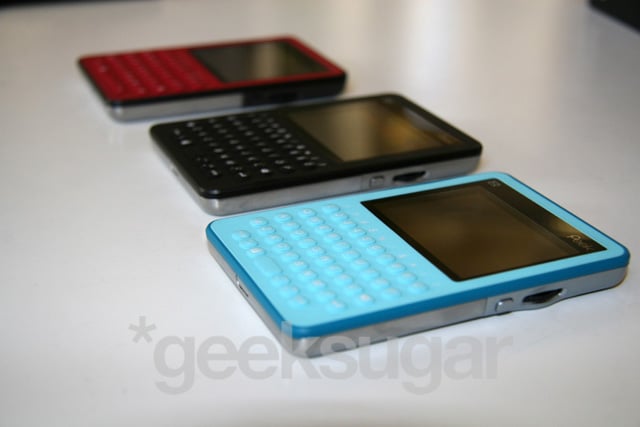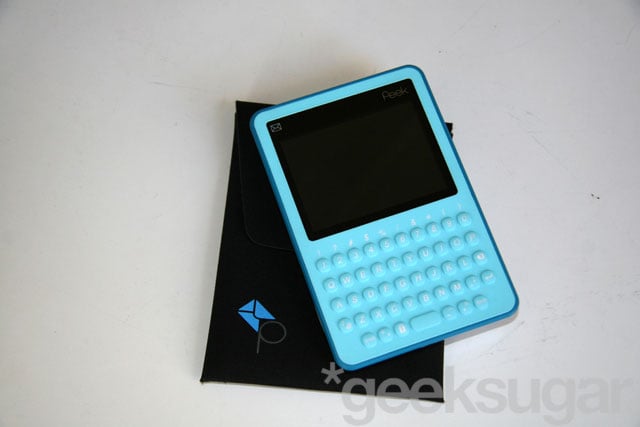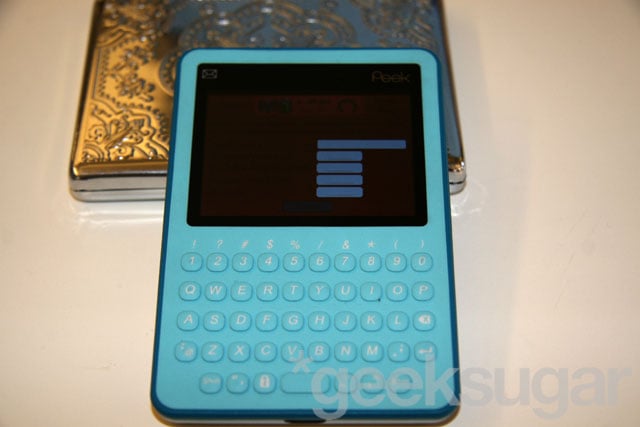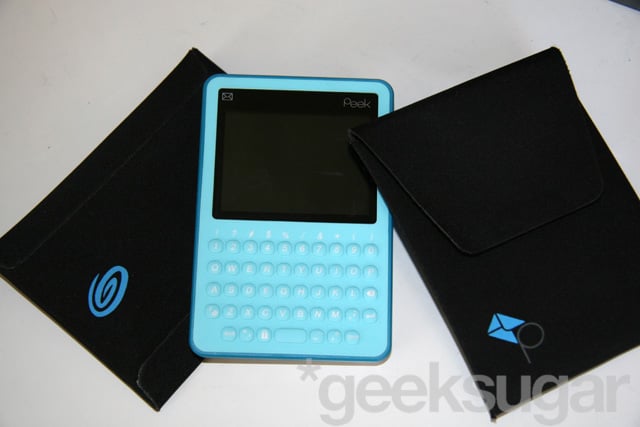 For my first thoughts on the Peek's form and functionality, just
.
The actual device is surprisingly thin and sleek. As you can see by the side-by-side photos, it's smaller and thinner than the BlackBerry Bold and iPhone, and the screen is a smidgen bigger than the BlackBerry's. You can add up to three different email addresses and use the accounts you already have (i.e., you won't have to have a tmail account just because you're using T-Mobile's network). I found it easy to set up: You just enter your email address and password, and Peek imports your emails right to the device. Done deal. There's a full keyboard, a power button up top, a scroll wheel to filter through your email inbox (it also doubles as a menu button), and a back button on the side of the device. It offers a simplicity that's actually refreshing and will likely appeal to the "OMG, why do you need a phone that has 50 applications and uses?!" crowd that doesn't care about attachments.
Like email on most cell phones, you'll have send/receive functionality, contact lists, and folders for your sent, received, saved, and trash emails, so it really is like you are signed in at home. At the end of the day, there aren't many bells and whistles, but hey, that's why you would buy it right? The Peek comes in three awesome colors: aqua, cherry, and black.
It's a niche device that intentionally has only one function, which in my mind puts it on par with the Flip Video. There will inevitably be consumers who wonder why you would purchase it if you could just buy a smartphone to do it all, but that isn't the company's target clientèle. Stay tuned for updates on what I think of the device after more testing.