Rhinestone Encrusted Earbuds From Bless
Earbud Bling: Love It or Leave It?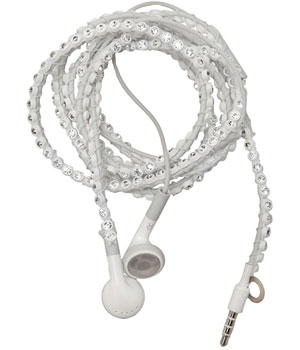 Got a craving for some bling? These should do the trick — brought to you by Berlin-based design house Bless, these sparkly earbuds ($288) don't just provide you a way to listen to your tunes, they also one-up your regular earbuds since they're embellished with clear rhinestones from end to end.
You can order them online or pick them up in person at the American Rag store in sunny LA, but either way you'd better have some sunglasses ready — I'm sure there will be a wicked disco-ball-inspired reflection following you wherever you go!