Rock Band 3 Confirmed Song List
Harmonix Makes Statement About "Leaked" RB3 Song List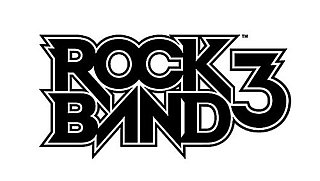 I love it when awesome people have a sense of humor. Take Harmonix Manager of Communication John Drake, who, after a list of Rock Band 3 songs was accidentally leaked in the background of a video interview, made a video of his own. The two-minute video is shot live from Gamescom 2010 in Germany and features Drake and two other Harmonix employees detailing how they would "never leak 83 songs well before the game comes out" . . . as each of the 83 songs is displayed on a screen behind them.
Check out the full list of tracks, including exciting hits like "Rock Lobster" and "Cold As Ice." While Harmonix and Rock Band have not officially confirmed the list, all signs (including the Rock Band Twitter account) point to truth!
Check out the video "announcement" after the jump.
Rock Band 3 Setlist OFFICIAL Comment from Harmonix on Vimeo.