Rock Shaped Designer iPhone Case
Would You Rock This iPhone Case?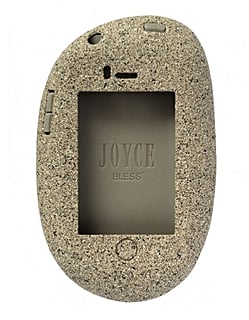 OK, bad pun . . . but check out this iPhone case disguised as a rock from Hong Kong retailer Joyce. The case officially debuted earlier this year, and I can't understand how it totally slipped by my insane-gadget-accessory radar.
The case appears to be designed for an iPhone 4, with a hole for the front-facing camera, space for your headphone jack, and access to the power and volume buttons. This rock-shaped case takes the cake for weirdness. In fact, I can't really think of a single reason it's a good idea — except for hiding in the bushes where no one can find it.
Would you rock it?