Rocket Cassette Tape Wall Shelf from Yoox
Cassette Deck Shelf: Totally Geeky or Geek Chic?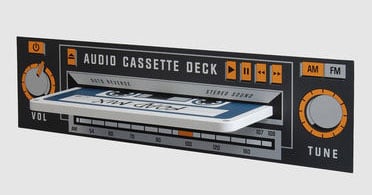 In case you missed it, the cassette tape is back (did it ever leave?), and if you're a fan of the tape deck, but haven't had one in your car since 1995, you can bring the magic back with this Tape Deck Wall Shelf ($128).
Measuring in at 25 inches wide by nearly 9 inches deep, this shelf could hold your photos, trinkets, or your favorite mixed tapes you spent hours making back in the day, or as a standalone art piece any retro hipster could love. So, what do you think?