Roswell UFO Incident
Roswell's UFO Incident: What Really Happened There?
Sixty-six years ago, Roswell, a small desert town in the southeastern corner of New Mexico, was thrust into the national spotlight. An Army Air Force intelligence officer had recovered debris from what appeared to be a flying disc, but the exact kind of aircraft — or the cargo it carried — remained a mystery.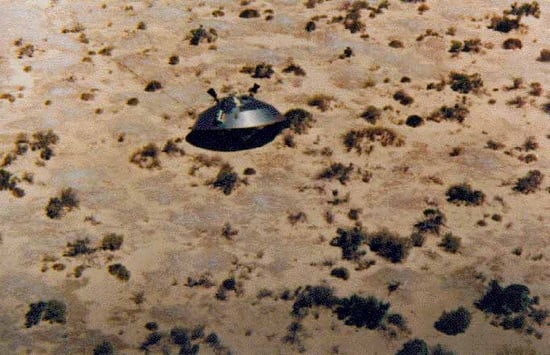 Much of what happened in Roswell is now speculation. There was a 1999 TV show based on the events, and an International UFO Museum was built in the New Mexico town to provide information about unidentified flying objects to researchers, students, and media.
Thinking about launching your own investigation into the possible E.T. sighting? Start with these essential facts about Roswell's unexplained extraterrestrial phenomenon.