Rotary Telephone as Photo Booth
Rotary Phones — the Latest in Photo Booth Technology
In the days of cell phones and video chat, there's not much of a reason to keep a rotary telephone around other than its vintage good looks. A new project called the Rotobooth is repurposing those antique devices of yore in a way that is so 2012: a text message-sending photo booth.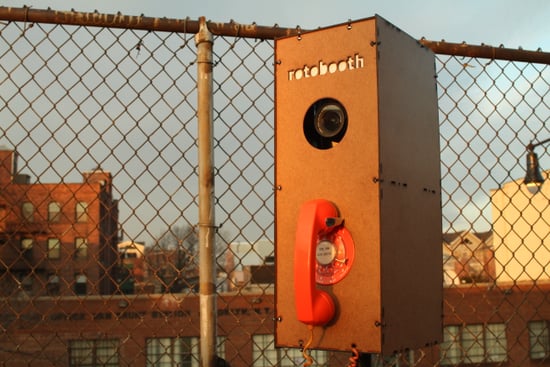 Rotobooth users dial their mobile numbers the old-school way with long winds around the rotary phone located below the camera lens. Creators of Rotobooth hacked the phone with an Arduino microcontroller, so that once a photo is taken, it's sent to Flickr, and the user then receives a text message link to that photo on whatever number was dialed on the rotary phone.
This retro take on a modern digital photo booth was actually part of a hacking session at Twilio, a cloud-based texting company, and was used to send text message photo links to those smiling for the Rotobooth camera. Go, hackers!
Photo: Flickr User mauxfaux