Royal Wedding Cybercrime
Royal Wedding Warning: Beware of Suspicious Links!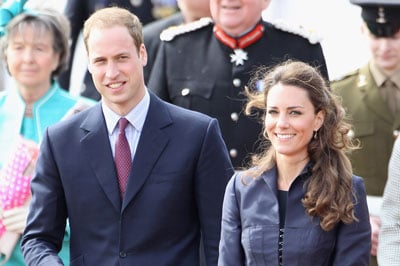 The royal wedding is taking place next week, so listen up if you're planning an online viewing party: a recent study by Norton shows that 62 percent of Americans say they'll be following the wedding events (one-third of which are looking online for royal wedding news), which means it's prime time for hackers to hide within hot-topic searches.
Just because something shows up in a Google search or gets past your spam folder doesn't mean it's legit — hackers prey on unsuspecting victims during news events by hiding malicious links and viruses in common-looking web pages. They may even send out phishing emails, teasing all-access coverage in order to get you to hand over credit card info, download a virus, or even gain access to home networks. How can you protect yourself against a royal wedding cyberattack? Check out my tips below!
Beware of unknown links: Just because something shows up in your inbox or on your Facebook wall doesn't mean it's not spam. If you don't know where the link came from (or it looks suspicious), don't click!
Don't give out usernames or passwords: If you've been asked to enter your username and password anywhere else than a legit online account you already frequent, back away slowly.
Check out the rest of my tips after the jump.
Don't download unknown attachments: Receive a flier in your inbox for scandalous wedding pics or leaked images of Kate Middleton's dress? Be sure you know who sent it first — downloading malicious documents to your computer is a quick and surefire way for hackers to get your personal data.
Go straight to the source: When you're looking for the best royal wedding news, it's likely that you'll do a Google search. If you find a great search result from a site you've never heard of, head to the website directly by typing in the name into your browser bar. As stated above, clicking on unknown links can open up lots of drama, including stolen logins, identity, and most of all, viruses.