Rumored Android 3.0 Gingerbread Details
New Details About Android 3.0 (Codename: Gingerbread)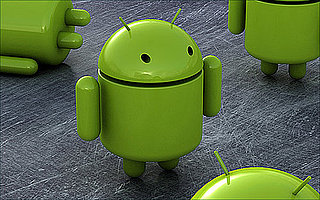 New details about the next iteration of Android have found their way onto the Internet, and it looks like Android 3.0 (aka "Gingerbread") is going to be a big change from Android 2.0. Rumored to be coming in October, Gingerbread will support a resolution of 1280x760 for devices with displays that are four inches or larger — hello, Android tablet! It also means that we can expect the trend of large screens on smartphones to continue.
Additionally, Google is aiming to reduce the need for third-party interface customizations on Android devices (like the HTC Sense experience or Motorola's Motoblur). Additionally, Google is planning to maintain Android 2.2 to run on lower-end phones that can't support the specs required by 3.0.
Google has yet to confirm any of the rumored details, but an October announcement would mean that devices running Android 3.0 could be ready in time for the holidays. Gingerbread cookie, anyone?