RunKeeper Pro Is Free Through January
Download RunKeeper Pro Now For Free!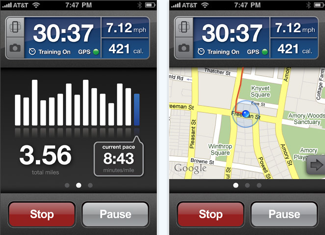 RunKeeper Pro may be one of my favorite running apps (well, when I run), but I know how some of you are with paid apps. Cheap. I like to conserve my money as well, so if running more often, taking on a marathon, or losing a few pounds is on your New Year's resolution list for 2011, you can get this awesome app for no cost through January.
Using your iPhone or Android device's GPS, you can track your run, walk, or cycling mileage and route through your city. You can even earn badges on Foursquare for your workouts — no check-ins required. You can download the Pro version on the RunKeeper website, Android Market, or the iTunes store now for free!