Russian Meteor
Meteorite Hits Central Russia: 6 Essential Facts
Earlier today, a meteorite was sent flying into the Earth's atmosphere and its debris shattered over central Russia. The sonic boom caused by the space rock was forceful enough to shatter windows and damage buildings, injuring hundreds of people.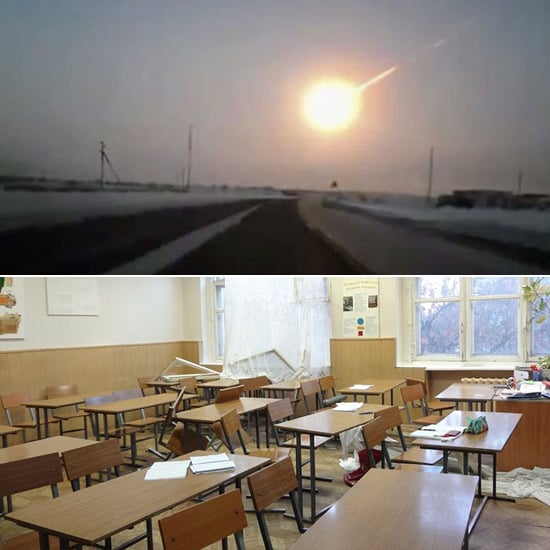 NASA is expecting an asteroid flyby of DA14 today but has issued a statement that DA14 is completely unrelated to the Russian meteorite.
Read on for everything you need to know about the Russian meteorite.
The blast occurred around 9:20 a.m. local time (12:20 a.m. EST) over Chelyabinsk, which is 950 miles east of Moscow.
The shock wave caused satellite dishes and windows to shatter (which led to most of the injuries) and buildings to shake.
Before entering the Earth's atmosphere, the Russian meteorite was about 50 feet in size, and once it did enter, its trail could be seen for about 30 seconds.
The meteorite was brighter than the sun.
Air blasts, like the one caused by the meteorite's sonic boom, can cause more damage than ground blasts.
The space rock is technically called a meteorite, which unlike a meteor, survives the trip through the atmosphere to actually reach the Earth's surface.