Ryan Phillippe Playing With Nintendo 3DS at E3 2010
Which Is Hotter: Ryan Phillippe or a Nintendo 3DS?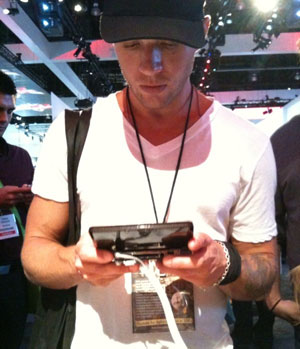 This TwitPic of Ryan Phillippe at the Nintendo E3 booth drummed up all kinds of confused and discombobulated feelings inside. On one hand, you have Hollywood actor Ryan Phillippe, widely known for starring in what I like to call the "original Gossip Girl" — Cruel Intentions — dressed in his usual uniform of simple white tee and black hat. So laid-back. So sexy. On the other, you have the new Nintendo 3DS, which not only plays some of your favorite games, but does so in three dimensions and without glasses. So cutting edge! So futuristic!
Both are totally hot in their own right. But while one has been hot for years, the other is about to reach an all-time high. So tell me fellow geek gals, which is hotter — Ryan Phillippe or the Nintendo 3DS?