SMS Notifications For Twitter Mentions and Replies
Twitter Now Pings You Every Time You're Mentioned in a Tweet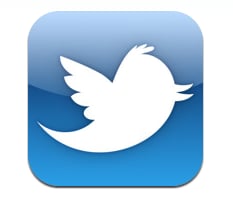 Yesterday, Twitter unveiled an update to its mobile service, allowing users to turn on a feature that will notify them via SMS when they receive an @reply. Twitter iPhone app users: this notification is built right into the latest version of the app, so you'll receive push notifications for new replies.
Find out how to activate the new SMS notifications after the break.
To receive notifications via SMS if someone replies to a tweet, go to twitter.com/devices and check the "mentions and replies" option. You can enable reply notifications from only people you follow or from everyone who replies to or mentions you in a tweet. Or, you can turn the feature off completely by unchecking the "mentions and replies" option.
iPhone users can download the updated app now from the iTunes store.