Samsung Fascinate Coming to Verizon Sept. 9
Samsung Fascinate Coming to Verizon Sept. 9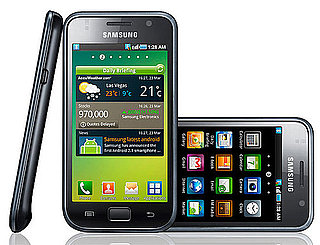 Samsung's line of Galaxy S phones has been rolling out to carriers all Summer, and now the Samsung Fascinate is coming to Verizon this week, to mixed reviews. The phone, which comes with Android 2.1, features a four-inch, 480 x 800 pixel screen (which is bigger than the Droid Incredible but smaller than the Droid X) and 2GB of internal storage plus 16GB microSD storage. Additionally, it features a 5MP rear camera with LED flash and 720p video recording.
Find out more about the new Fascinate (including why you might not love it) after the break.
The main difference between this device and Verizon's other Android offerings is that the Fascinate runs with a feature called TouchWiz, which makes the Android experience completely different on a Samsung phone. Engadget has called TouchWiz cartoonish and overly colorful and maintains that TouchWiz looks similarly unattractive on the Fascinate.
One final (and sort of strange) detail: Google is not the default search engine on the Fascinate — Microsoft's Bing is. In fact, it's impossible to change the default browser from Bing without hacking the phone. Pretty strange for an Android-powered phone, if you ask me! The Samsung Fascinate sells for $199 after a $100 mail-in rebate.