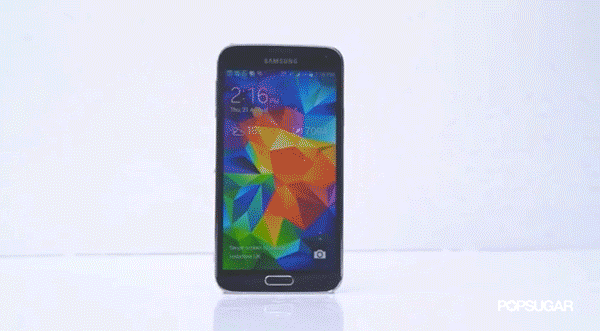 Yikes, Samsung's Galaxy S5 is calling out its biggest rival, Apple's iPhone 5s, in a big way. The Samsung phone took the ALS ice bucket challenge — then nominated Apple's flagship device, which is awkward because the Galaxy S5 is water-resistant in up to three feet of water for 30 minutes, and the iPhone is, well, not.
The HTC One M8 and Windows Phone-powered Nokia Lumia 930, neither of which sport any water-resistance certification, were also called on to take the ice bucket challenge in support of ALS awareness. Good move, Samsung.
A new iPhone 6 is allegedly on the way. It's supposed to have a bigger screen and a reversible USB cable — but will it be rugged enough to withstand a chilled waterfall? We'll find out when the announcement lands on Sept. 9.