Samsung Galaxy Note Details From CES 2012
Samsung Galaxy Note Coming Soon With Fancy Stylus
Size may not matter to most, but according to Samsung's research, you're gonna love its new Galaxy Note. Packed with a massive 5.3-inch HD Super AMOLED screen (the largest smartphone screen in the world, naturally), it's the perfect size for those who want a larger viewing experience but don't want to carry around a tablet in their bag. The 1.5GHz dual-core processor and 4G LTE connectivity ensure downloading and media viewing quickness, while the 16GB (expandable up to 32GB) of on-board memory lets you store more of those things.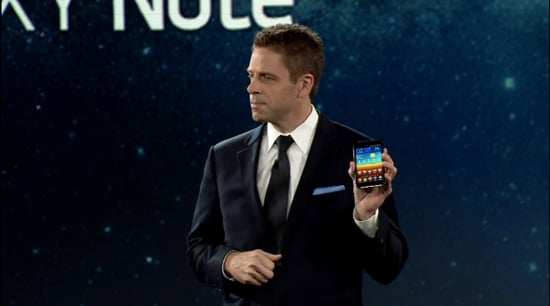 Other features include an 8MP rear-facing camera and a 2MP front-facing camera suitable for video chatting, and a stylus called the S Pen. Not just any stylus, though, the S Pen features 256 levels of pressure sensitivity, which means a lighter stroke will get you thinner lines and more pressure means thicker lines.
The Samsung Galaxy Note is enterprise-safe, which will please business customers who could use a little more tablet-like stylus action in their lives. It's coming soon to AT&T so stay tuned for pricing and release date info.