Samsung Galaxy Note Smartphone
Samsung Galaxy Note: Huge Smartphone or Tiny Tablet?
Samsung is on a roll at the IFA conference this week, not only announcing a pair of tablets but also a huge new smartphone called the Samsung Galaxy Note. The massive 5.3-inch screen is the biggest we've seen on a mobile phone, but the Note could also double as a tiny tablet to run alongside Samsung's seven-inch and 10-inch Galaxy Tabs.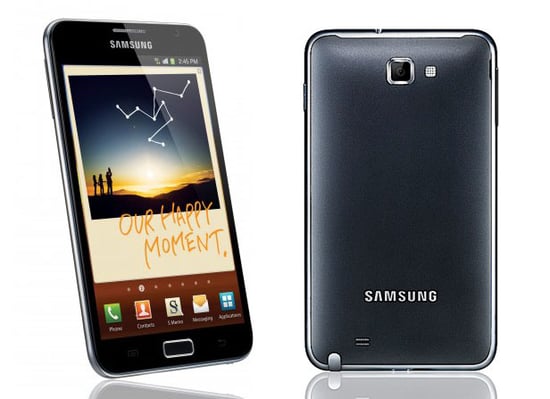 As mentioned above, the Galaxy Note comes with a 5.3-inch, HD Super AMOLED screen. Since the size will allow users to do more, the Note has an included stylus — called the S Pen — to make writing notes, sending emails, and drawing digital art easier. The Note will be backed with a 1.4GHz dual-core processor and HSPA+ and LTE connectivity for fast upload and download speeds. Though the Note may look like a small tablet, it's not running Android's tablet-optimized Honeycomb OS. Instead, it's packed with Android 2.3 Gingerbread.
Additional features include dual cameras (an 8MP rear facing and 2MP forward facing) and can capture and play back 1080p HD-quality video images. It also comes with optional NFC technology, so you'll be ready for mobile payments once they're more widely accepted.
Get a look at the Note in action in the demo video below, and then tell me — would you carry a 5.3-inch smartphone?