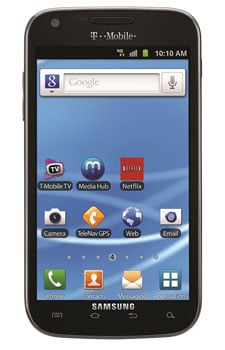 Samsung unveiled the Galaxy S II device at a press conference yesterday evening, and while pricing and availability details were left out of the announcement, we know that the phone will be available on Sprint, AT&T, and T-Mobile this Fall.
The Galaxy S II will come with a huge 4.52-inch Super AMOLED touchscreen, run Android's Gingerbread OS, and be 4G-capable. Equally important features include an 8MP camera, LED flash, and 1080p video recording capabilities, along with a video maker app that lets you edit videos on the fly, Google Talk video chat, and some interesting media hub features that let you store content from NBC, Universal, Fox, MTV, CBS, and more in the cloud, then stream on the go or to your big screen via HDMI.
Details are sparse, but we'll update as soon as more information is available!