These days, it's obvious that a phone isn't just a phone: it's your map, your camera, and now your very own retro arcade. Thanks to a new line of cases from PureGear, you can experience old-school entertainment with these Samsung Galaxy S4 game cases ($30 each).
All you have to do is flip over your phone and move the mini balls through colorful mazes or a faux pinball machine — it's play and gadget protection rolled into one.
Amazing Case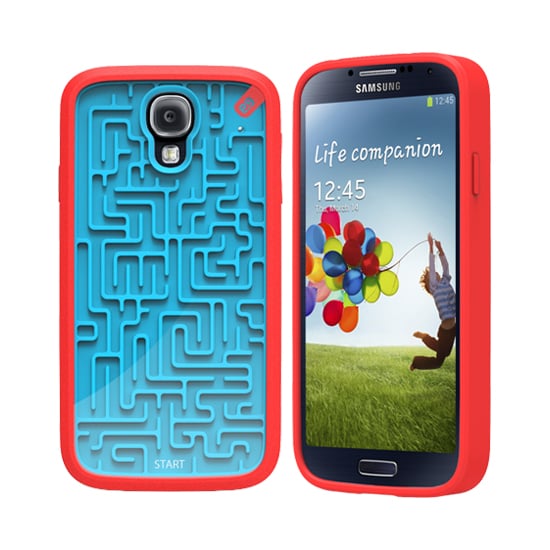 We wouldn't blame you for mistaking this turquoise-and-red case for a maze. Hold your breath and move the ball through the challenging labyrinth from start to finish.
Undecided Case

Pinball meets the Magic 8 Ball with this orange-and-pink case. Simply ask a question and tip your phone until the ball lands on "yes" or "no." Miss Cleo, who?
Groovy Case

Get lost in the trance of this hypnotic green maze that will have you turning your phone every which way. It's better than any similar game app, if you ask us.
We love all of these cases because they offer plenty to do when your phone is out of battery life, when you're taking off on a plane, or just have some downtime. Plus, it's a sweet reminder of life when we were kids, before today's digital craze.