The fifth generation of the bestselling Samsung Galaxy phone line made its debut Monday at Samsung's Mobile World Congress event in Barcelona, Spain. After weeks of speculation [1] on what to expect with Samsung's latest mobile option, the public got its first look at the strikingly different aesthetic of the S5 — a perforated pattern back plate that's a step away from the basic flat, glossy casings consumers are now accustomed to with smartphones.
The water-resistant phone added a bit of wearable tech ingenuity to the typical mobile scene with fitness additions and compatibility to Samsung's new line of Gear 2 smartwatches and Gear Fit health trackers. Available on T-Mobile, MetroPCS, and AT&T in the US on April 11, the S5 comes in blue, white, black, and copper colors.
Read on for details on Samsung's next best thing.
Fitness First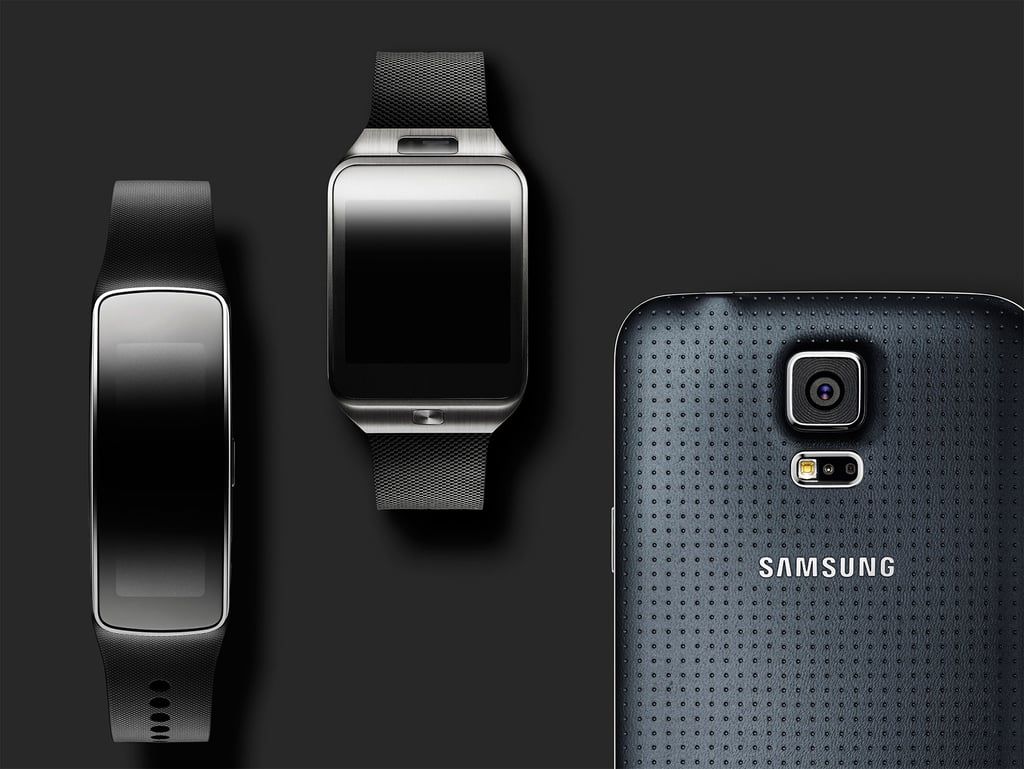 Though Samsung also debuted its new fitness tracker Monday, the Gear Fit, it added major health features to the smartphone itself. It's officially the first smartphone to include a built-in heart rate monitor in the form of a sensor on the phone's back by the rear-facing camera. Place a finger on the sensor to see real time info on your heart rate.
Also included is Samsung's own S Health software, where you can log workouts, map runs, keep a food journal, and use nutritional information to plan meals.
Power Saving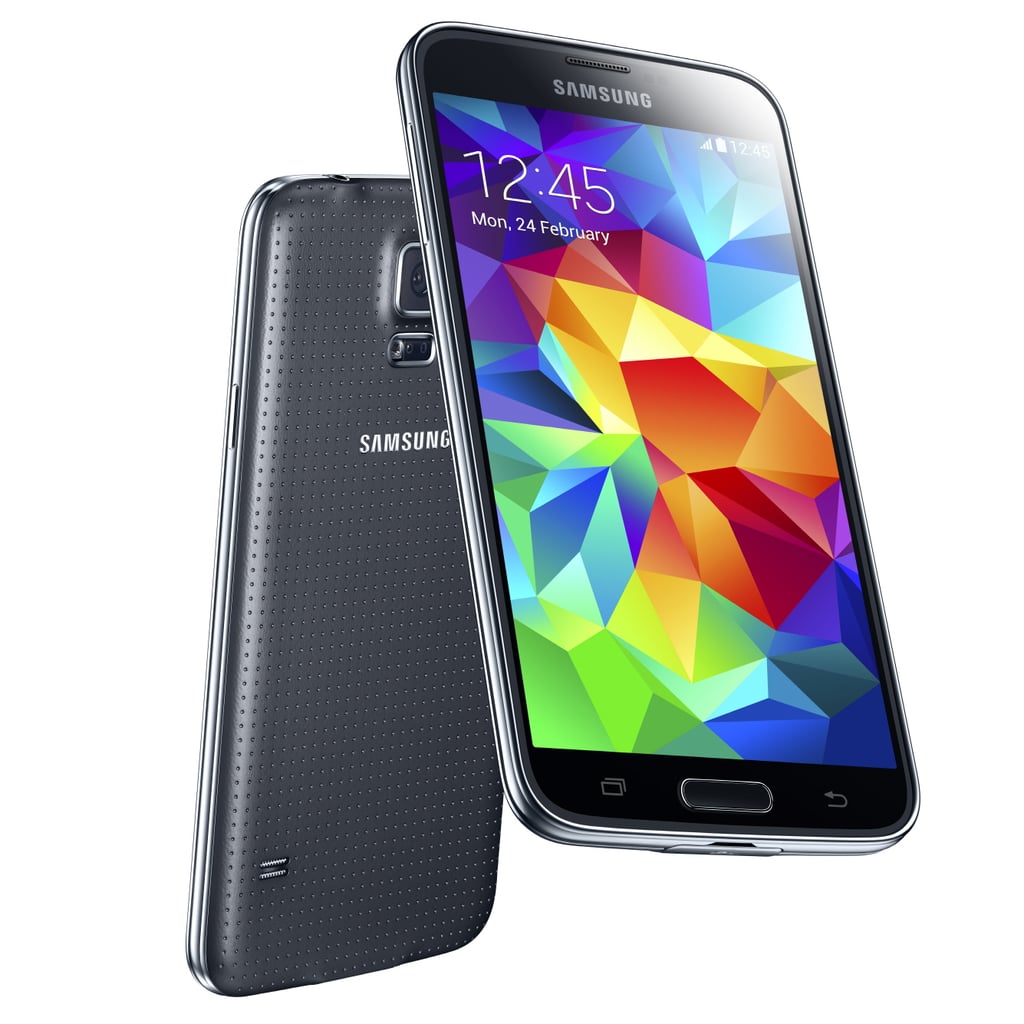 During its presentation Samsung introduced the Ultra Power Saving Mode built into the S5. Once the battery is down to critical levels, the power saving mode kicks in, turning the screen to a more battery efficient black and white and shutting down all features except crucial ones like texting and calls.
If the S5's batter gets down to 10%, Samsung said, Ultra Power Saving Mode will keep it running for another 24 hours.
Camera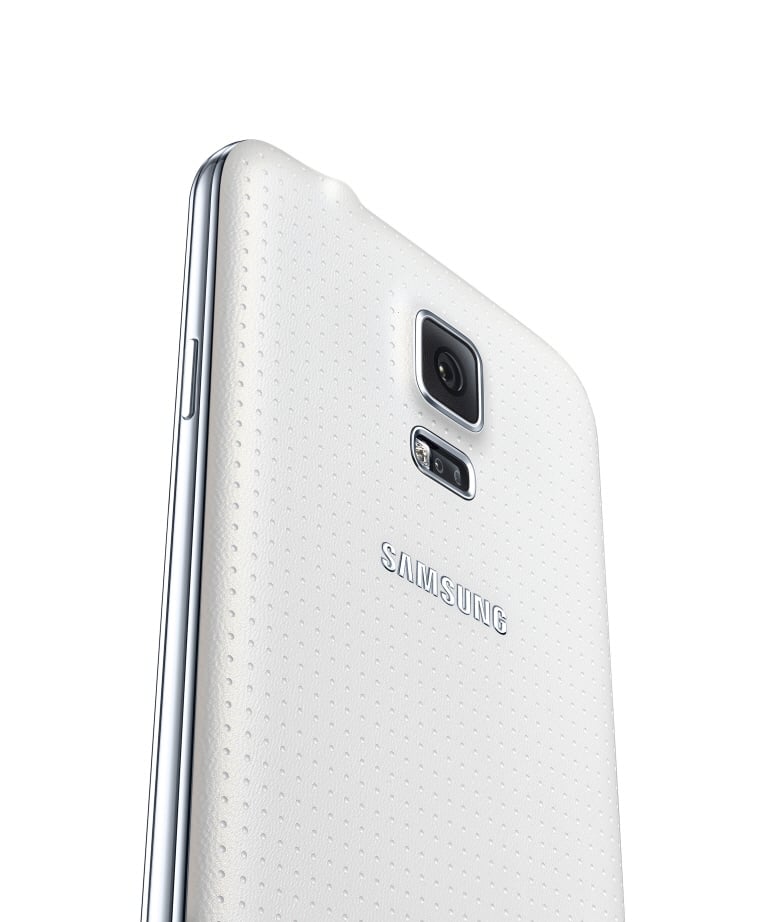 Alongside its 16MP rear camera, the S5 has what Samsung says is the fastest autofocus speed in the world at 0.3 seconds. The company also wants to help customers do away with smartphone lens accessories with a selective focus mode now onboard the camera, lets you focus on a specific area in a photo while blurring the background. It's a photography technique best achieved with macro lenses, which DSLRs still had over the mobile camera market.
A Studio app an editing suite within the photo gallery to edit videos and add effects to photos.
Samsung's previous Galaxy generation, the S4, has a 13MP rear camera [2].
Faster Downloads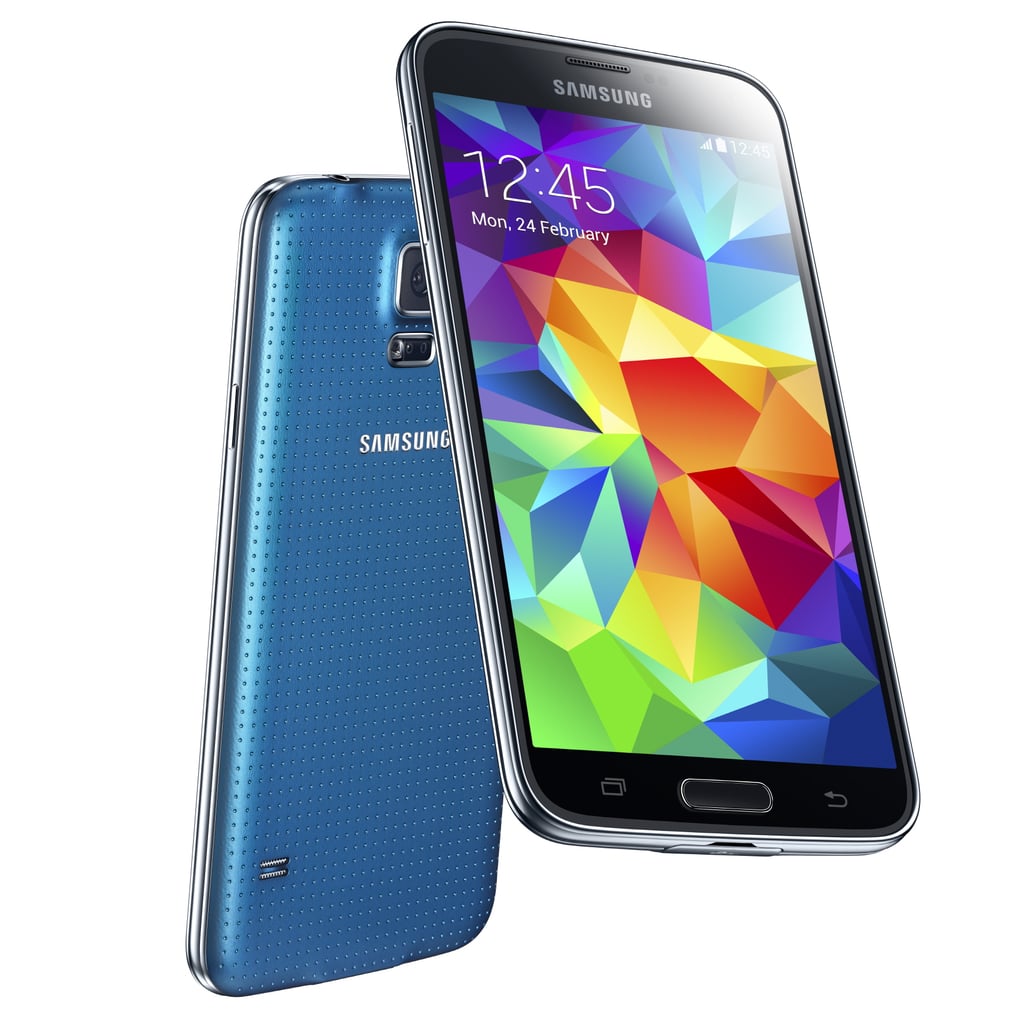 Supporting the latest WiFi and 4G innovations, the S5 has 802.11ac WiFi with MIMO, a technology Samsung says will have you downloading "a gigabyte in just 30 seconds."
Finger Scanner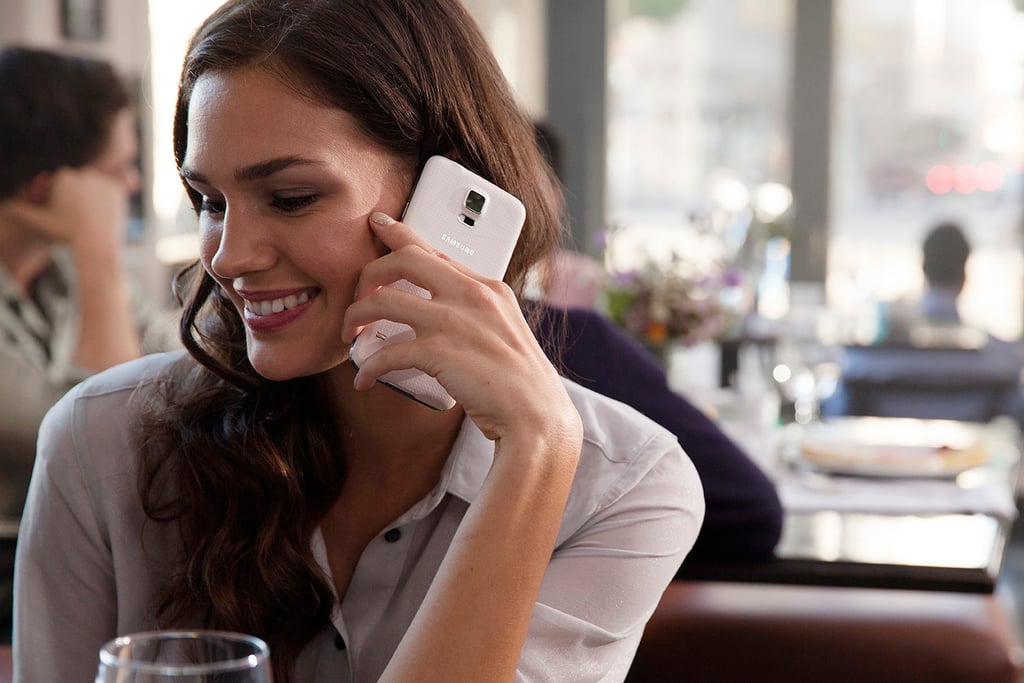 Like Apple's iPhone 5S, the Galaxy S5 is equipped with a fingerprint scanner, though it can go beyond the homescreen unlocking. The scanner on the S5 can be used to confirm payments in lieu of entering passwords or answering security questions.
S5 Specs
5.1-inch Super AMOLED screen, 1920 x 1080 resolution
2.5GHz quad core processor
2GB RAM
Internal memory of 16 and 32 GB
Android 4.4.2 KitKat
16MP rear camera, 2MP front camera
USB 3.0
NFC connectivity
5.59 x 2.85 x 0.32 inches
5.11 ounces
21 hours talk time; 390 hours of standy