Samsung Galaxy S6 Rumors
Oh Snap! Check Out This Leaked Photo of the Samsung Galaxy S6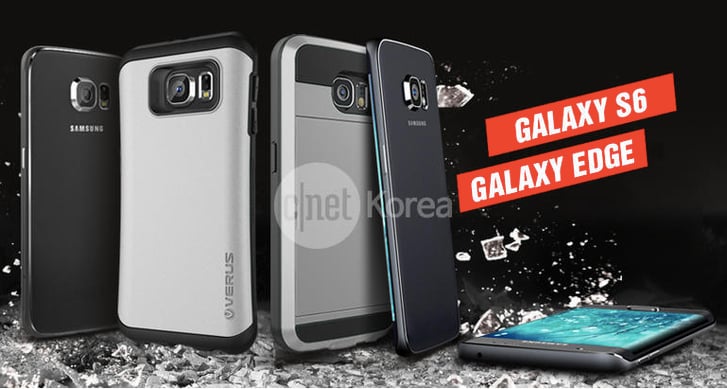 Samsung isn't expected to unveil the Galaxy S6 until March, but we've gotten a peek at leaked images purporting to show the new phone. Or shall we say phones.
CNET Korea got the scoop from a Samsung insider, and the image features five different versions of the S6. The one on the far left looks like a standard Galaxy without distinct edges, while the second is wrapped in a Versus case. The third could be an Active edition, a sturdier model of the Galaxy that we've seen with the S5 and S4. The two on the right feature curved screens like that of the Note Edge and curved edges, which could mean a dual-edged display or two versions of the phone for right- and left-handed people.
Why so many different models? To target different consumers, as it did with the S5 when it unveiled versions such as Active and Sport. What do you think?