Samsung Galaxy Tab Pricing Details
How Much Would You Pay For a Tablet?
The Samsung Galaxy Tab comes with specs that are pretty impressive for a smaller-sized tablet (it looks pretty hot, too), but how much would you be willing to pay for it? New speculations put the price tag around $1,000 (which is double the price of the WiFi-only iPad) based on what it's going for overseas.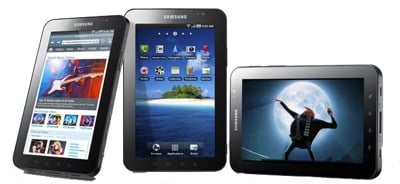 The Galaxy Tab is obviously being positioned as a lifestyle gadget, one that can compete with the iPad's lack of flash and cameras, but I'm a little flabbergasted that the price is so high. At $1,000, Samsung is definitely limiting its buying potential, and might even be setting itself up for failure once the next batch of tablets hit the scene. Considering that a tablet is not a full-blown computer, I'd expect their prices to be lower. What do you think — am I totally off base? How much would you pay for a tablet?