Samsung Smart Fridge
Samsung's New Smart Fridge Has Evernote and Epicurious Built In
Samsung's T9000 is not your typical fridge. Sure, it keeps drinks cold and Popsicles frozen, but this WiFi-enabled fridge-freezer is much more than that. An expanded LCD touch screen on the fridge door gives home chefs access to note taking, photo, grocery planning, recipe, calendar, and news feed apps, plus Evernote to keep documents synced between phone, tablet . . . and fridge.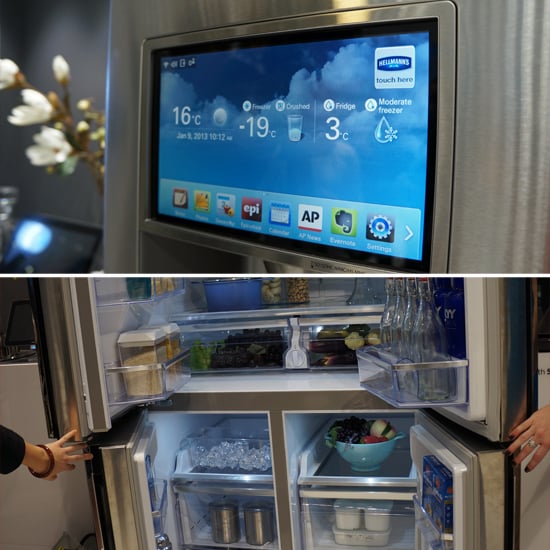 While the app functionality is pretty neat, it's the smart fridge's flexible storage that is truly practical. The top two compartments are used as refrigerators, one is used as a freezer, and the fourth can alternate between a fridge and a freezer.
The fridge runs on Android, just in case you were wondering, but can only be used with custom Samsung apps. The T9000 with the LCD display will be available in the Spring, but Samsung has given no indication of the price or even availability in North America. It just goes to show that in 2013 and beyond, we'll be more plugged in than ever — right down to our kitchens. Soon enough, our blenders will have data plans.