Samsung Vibrant Sale on T-Mobile
Today Only: Grab the Samsung Vibrant For $99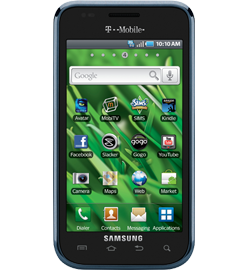 I'm not one to pass up a good deal, and I have a feeling you aren't either, which is why I'm telling you to head over to T-Mobile and pick up a Samsung Vibrant today — it's only $99. That's $150 off the regular price tag!
This Android-powered device comes with a 4-inch Super AMOLED screen (the same kind used on the Captivate), Swype technology, 16GB of built-in storage space with an expandable memory card slot, a 5MP camera, and a quick 1Ghz processor. But that's not all — check out all the extras you get with the Vibrant when you read more.
The Vibrant comes preloaded with The Sims 3 collectors edition, Avatar (yes, Avatar), the Kindle for Android app, and MobiTV so you can watch live and on-demand shows on the go. Did I mention it's only $99 for today only? Yeah, you should get a move on.