Sarah Jessica Parker Twitter Account
Sarah Jessica Parker Gives in to Twitter, But What Will She Tweet?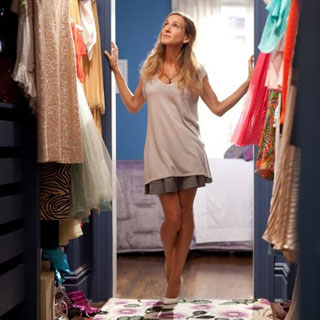 Last year, Sarah Jessica Parker's feelings on Twitter weren't so positive; she said she just didn't see the point. Flash forward to 2011, and the official SJP Twitter account is live and verified, but the star has yet to tweet anything to her over 44,000 followers.
I'm curious to know if she'll take the route of other Twitter celebs by tweeting behind-the-scenes pics of her time on-set, giving us details about her personal life, and letting us know what's going on inside her head on a daily basis. Personally, I'd love to get a peek inside her closet. I can only imagine it would be just as fabulous as the one Big built Carrie in the Sex and the City movie. I guess only time (and tweets) will tell!