Sasha Obama iPhone Case
Case Closed: Sasha Obama's Turtle iPhone Cover Found
As the Inaugural Parade made its way through the nation's capital, all eyes were on the first family, but it wasn't the president or his fabulous first lady who caught our eye — it was young Sasha Obama, snapping pics from the sidelines with an adorable bright green turtle-clad iPhone.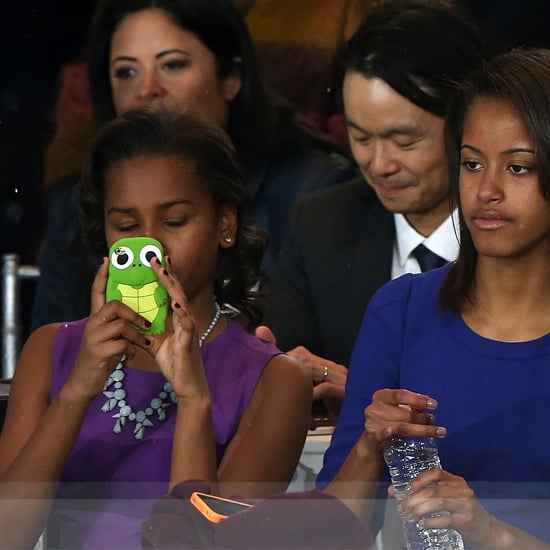 What is the case in question, you ask? Griffin's KaZoo Turtle Case ($24), which leaves all ports accessible and is made of thick, durable silicone — and is actually for a 4th Gen iPod touch and iPhone 4/4S. The soft rubbery case wraps all around the front of a smartphone, covering the side edges and the home button.
The turtle-dino case is an interesting choice, and we're hoping that POTUS' youngest has a thing for paleontology (yay, science!). Fingers crossed.