Satoru Iwata on Smartphone Games
Smartphone Games Are Worthless: I Disagree
Dissing your competitors seems to be the name of the game for CEOs lately. Not only did Steve Jobs call other tablet makers "copycats" during yesterday's iPad presentation, but across the way at the GDC keynote address,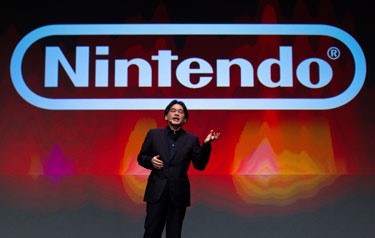 Nintendo CEO Satoru Iwata was discussing the difference between traditional gaming consoles and the new breed of smartphone and social media platform games, saying that there are "some differences in the way we do business, but games always come first. The console is just to enable gaming."
This is true. But he also said smartphone and social media platforms have "no motivation [for] high-value video games," that smartphone manufacturers are just out to sell hardware, while the social media platform goal is to amass players. This may be true in a sense, but I disagree with his statement. I'll tell you why after the break.
Smartphone makers and platforms may want to rake in numbers, but who's actually making the games for these outlets? Game developers. Sure, there's a money motivation, but smartphone games can be totally entertaining, engaging, and smart — just like the people who make them.
Where would we be without Plants vs. Zombies or Angry Birds? People play games for the fun of it, and no matter where you're playing — console or smartphone — if you aren't engaged, then it's not worth it. I've played plenty of horrible console games, and terrible smartphone games, and if game developers focused more on the story and action rather than where the game is played, we'd probably have a lot more amazing games to talk about.
Anyone disagree? Let's talk it out in the comments below!