Science Tumblr
Tumblr of the Day: What a Scientist Really Looks Like
Scientists are knowledge-seeking, fun-loving adventurers who have had a public image problem for far too long, and This Is What a Scientist Looks Like is a Tumblr dedicated to changing that stereotype once and for all.
The Tumblr, run by writer Allie Wilkinson, features experts of the natural, physical, and formal sciences who represent all walks of life. Follow the posts and you'll see: science professionals don't have wild, disheveled hair (that was just Einstein) and most don't even own a lab coat.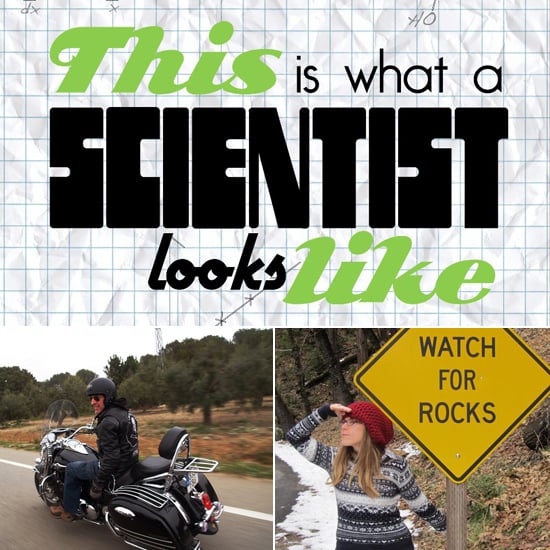 Take Michael Ferguson Frick, there on the left. The professor of herpetology (study of reptiles) at the Philadelphia Natural History Museum also happens to be a big fan of motorcycles.
And, on the right, there's Kate, a postdoctoral scholar who uses geochemistry to determine what the climate was like way back when (uh, you rock Kate) and likes "hiking and good beer" as much as the next person.
Meet other Michaels and Kates changing the stereotype that scientists only work behind closed doors at lookslikescience.tumblr.com. If you're a scientist or science student who refuses to be pigeonholed, be sure to submit your name, photo, and bio to the site.
For even more shareable science finds, follow our geek stereotype-defying efforts at POPSUGAR Tech on Tumblr.