Screenshots on Mac
Save and Share Screenshots in a Jiffy
A YouTube video is playing, and there it is — the moment you've been looking for, ripe for the sharing. After capturing a screenshot of the paused clip, Dropbox will now automatically save the screenshot to your Dropbox account and copy the image's link to your clipboard. All you need to do to share that epic YouTube still is hit Command + V.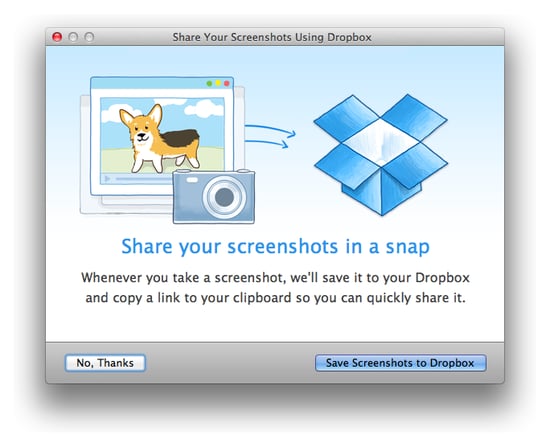 Dropbox's new feature pushed with version 2.4.1 for Mac. From the Dropbox menu bar shortcut, click on the gear icon to open Preferences and activate automatic screenshot saving and sharing. In the Import tab, select Share screenshots using Dropbox. This feature is great for sharing details from itineraries or directions via chat.
If you'd prefer a non-Dropbox screenshot sharing option, use Cloud App or Droplr, which offer very similar features.
Don't know how to capture a screen grab? Here's a guide for Mac users:
The entire screen — Press Command + Shift + 3
A select portion of the screen — Press Command + Shift + 4
Only a window — Press Command + Shift + 4 + Space Bar and select the window. It also works with the menu bar. This option will capture a window's shadows, which looks nice in presentations.