Is the SealPelt the New Snuggie?
Hey Geeks — Is This the New Snuggie?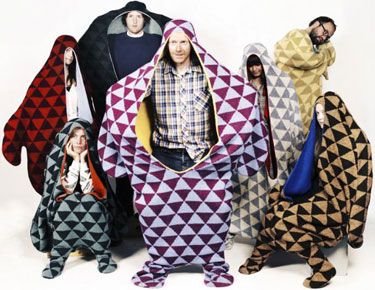 If you don't know what a Snuggie is by now, you've probably been hiding under a rock somewhere. I'll admit — I have a Snuggie of my own and have frequently used it during the cold, cold nights of Winter when the space heater just isn't enough. Don't judge — you know you've been on a Snuggie Pub Crawl a time or two. But are the best days of the Snuggie behind us? What's next for our all-in-one blanket and warmth needs? I present the Sealpelt ($235) — could it be the next step in Snuggie evolution?
Designed in 2005 by Icelandic designer Vík Prjónsdóttir, the SealPelt is made from 100 percent Icelandic wool and comes in four color combinations. There's also an incredible ancient myth that details the human-seal relationship on the product's website. I highly recommend checking it out. So what do you think — is this the next Snuggie?