Search for Yard and Garage Sales With Garage Sale Tracker
Website of the Day: Garage Sales Tracker
If my grandpa could navigate the Internet by himself (he's 89 — I'll cut him some slack), this website I found while cruising around online would be bookmarked as one of his favorites. Called Garage Sales Tracker, it helps you find and list your garage or yard sale for maximum exposure.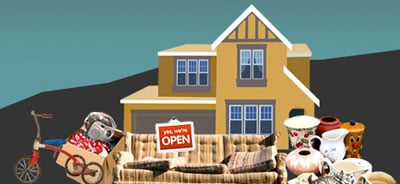 Post photos, or describe your loot with an unlimited word count, and easily find sales with the included driving directions and maps. There's even a matching iPhone app so you can hunt down the best sales on the go! If you're tired of submitting tiny ads to your local paper, try this site instead. There aren't a lot of sales listed now, but the more people that use it, the better it will get! Happy hunting!
Do you have an interesting website you want to share? Create a PopSugar account or log in to your account. Then join the Website of the Day group, where you can post your favorite website! And you never know, it could be featured on GeekSugar! Here's a detailed guide to posting questions or posts to groups if you are new to the PopSugar Community.