Seattle Boy Becomes Superhero For a Day
Seattle Teen's Wish of Becoming a Superhero For a Day Granted
Have you ever wanted to become a superhero for the day? This absolutely heartwarming story comes from Seattle, where the Make-A-Wish Foundation granted one cancer patient's wish — transforming him into an actual crime-fighting superhero with the help of hundreds of volunteers. The 13-year-old is battling cancer but had a lifelong goal of becoming a superhero.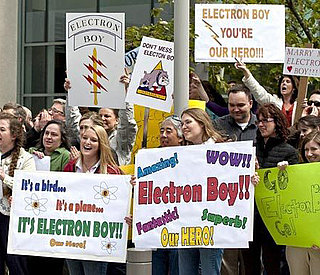 So after receiving a call from Spider-Man, the young teen transformed into "Electron Boy," traveling the city in a white limo and a DeLorean, ridding the city of the evil "Dr. Dark" and "Blackout Boy."
The city shut down two highways, enlisted the help of its professional soccer team, and "trapped" people on the observation deck of Seattle's famed Space Needle for "Electron Boy" to save, all in an elaborate, hours-long affair. The boy was obviously elated, telling reporters, "This is the best day of my life."