You already know that animal selfies [1] are the greatest things on the Internet right now. But you might not know all the other types of selfies [2] blowing up Instagram — like "felfies" or "ussies." Consider this a (silly) crash course.
Source: Getty [3]
#Ussie (or #Usie)
A selfie with a couple of people (or really photogenic pets).
#Uglie
When you take a selfie purposely looking "ugly."
#Felfie
Farmer selfies. No joke.
#Belfie
A perfectly nonchalant selfie showing off your butt, popularized by Instagram it girl Jen Selter [4].
#Delfie
Selfie with your cooler-than-cool dog.
#AfterSexSelfie
No explanation needed, but we prefer the sarcastic ones over the NSFW kind.
#Helfie
When your hairdo is the main star.
#Nomakeupselfie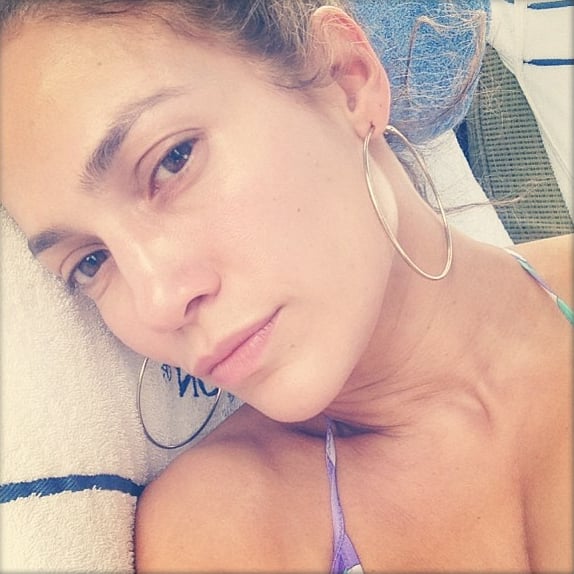 Even celebrities are getting in on the trend [5].
Source: Instagram user jlo [6]
#Wealthie
When you've got so much dough to spend, and you want the world to know it.
#Dronie
Another step forward for drone photography [7].
#Healthie
Aka a selfie of you doing something healthy, like going to the gym or munching on a salad.
#Groupie
A selfie nonawkwardly outstretching your arm to fit a really large group.
#Shelfie
When you just can't keep that cute shelf [8] to yourself (or when you're tired of all of the above).