Sell Your Original Songs in the Rock Band Network Music Store
Sell Your Original Tunes on the Rock Band Network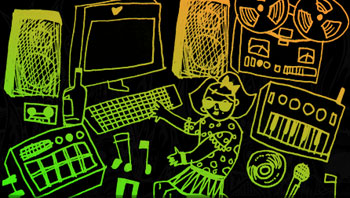 If you've got a real band but spend your downtime playing your console's instruments as well, why not make some money off all that button mashing and submit your original songs for purchase through the Rock Band Network Music Store? Now open for public beta testing, the Rock Band Network gets you a ton of exposure to players all around the world who are looking for new tracks in the online store. Want to talk numbers? Through the RBN three-tiered pricing structure, you'll get 30 percent of every song sold (not including tax). Talk about a sweet deal — you get money for playing a game!
Find out how to get your songs in the game when you
.
Submit your songs through the Creators portal, then either have it play tested (where community members give feedback on the playability and quality of the track) or submit it for review (which will need to be done before it's uploaded for sale). You can also become a member of the review panel and get your hands on all the songs before they go live by purchasing a premium membership. Songs that are approved will be released on the Xbox 360 exclusively for 30 days then will become available for rocking on your PS3 or Wii systems.