Send Cards From Your iPhone
Holiday Cards Go Digital: Sincerely Ink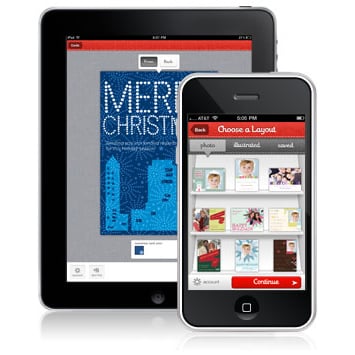 Hot on the heels of Apple's own Cards app, Sincerely, the company behind Postagram, are bringing holiday cards into the digital age. The company will soon be launching Sincerely Ink, a DIY cardmaker that allows you to create and personalize a holiday card on your iPad, iPhone, or iPod Touch, and send it off to your relatives and besties without ever needing to step foot into a paper store or post office. You don't even have to get up from the couch, really.
There are over 50 card designs to choose from and each is affordable. A 5-x-7 card can be signed, stamped, and delivered for under $2. Bonus — your Postagram contacts will carry over to Sincerely Ink, and you can even bang out a card for your entire holiday list in one fell swoop by adding your friends and family's contact info Sincerely's new online address book.
An exact launch date hasn't been announced just yet, so stay tuned for more. These cards are sure to be as adorable and stylish as the postcards from Postagram!