Send Money Through Gmail
How Did We Ever Live Without These Gmail Features?
Oh em gee . . . mail! Google's email client is making moves and taking action with new features that you won't be able to live without. Power emessagers will soon be able to check into their flights, RSVP for events, review movies, and send money right from Gmail.
Google is launching all sorts of new shenanigans at this week's Google I/O developer conference, but these super-useful Gmail additions might be some of the best features unveiled at I/O so far.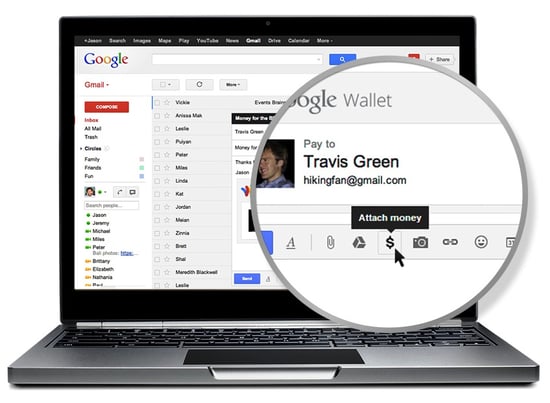 Gmail's US users will be able to send money and make payments from their inbox via Google Wallet. No need to set up complicated money transfers or PayPal accounts to pay back friends and family — just hover over the paperclip attachment button, click the dollar sign, enter an amount, and swoosh! The money is now on its way and you've repaid your debts like a Lannister. Sending money is free if your bank account is linked to Google Wallet, but credit/debit card transactions will cost you 2.9 percent. Over 18 years old? You'll get the feature in the coming months.
Gmail is also introducing buttons that'll help you reach that seemingly unattainable goal of Inbox Zero. The new clickables are called quick actions, which will appear in-line with email subjects in your inbox, prompting you to check into your flight, RSVP for dinner, save an event to your calendar, and other similar actions.
Sorting through email is about to get much more efficient. If you're a developer and can't wait to get a hold of the new features, head over to developers.google.com/gmail/schemas.