Sexting and Social Networking Study
11 Percent of People Have Slept With Someone They Met on Facebook
According to a study out of the UK, 11 percent of survey respondents admit to having sex with someone they met through Facebook. The survey, which was conducted for fodder on the British version of Sex Rehab With Dr. Drew, questioned 2,000 people about their online habits and sexual activity.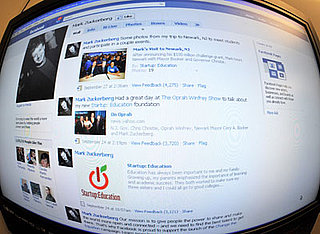 The survey has plenty of other interesting tidbits (including the 100 or so people who admit to having sex with a co-worker while at work — really?), not all of which apply to the social network. But, researchers are interested in the social networking data because it shows that meeting and . . . interacting . . . with people we meet online is considered less and less of a taboo.
The survey contained some more interesting data; check out the rest when you read more.
These results don't surprise me. Given the explosion of online dating sites and Facebook's inclusion of "random play" and "whatever I can get" options as responses to the "Looking for?" prompt (not to mention the relative anonymity of the Internet and the safety of interacting with others from the privacy of your own home), users are almost encouraged to engage in such behavior.
A few more tech-related survey findings: 46 percent of respondents have sent illicit text messages to someone other than their partner, with 35 percent including nude photos. Thirty percent watch porn online alone, and 17 percent do so with their significant other.